FE Ford cars and parts collection.

---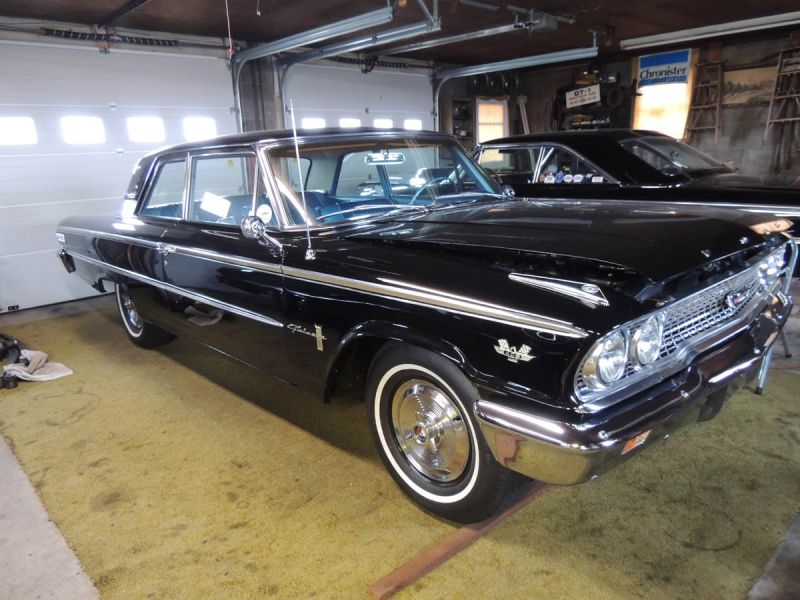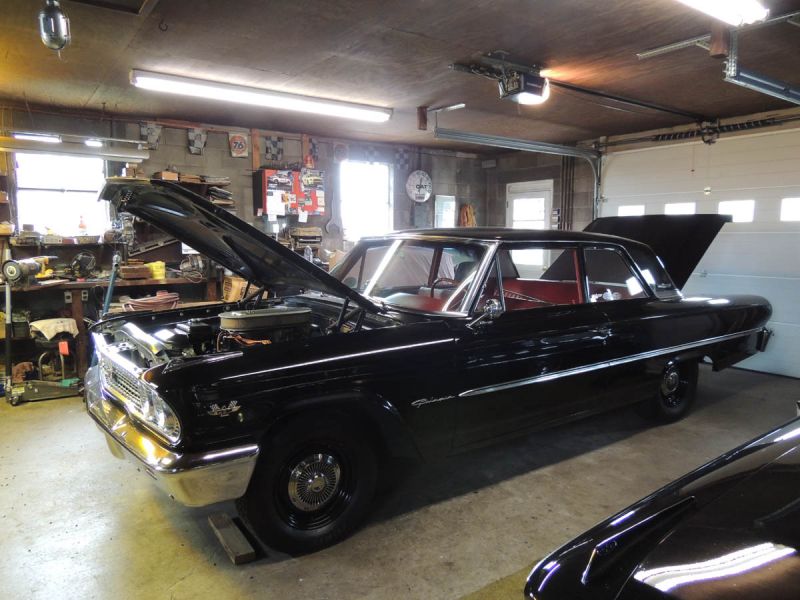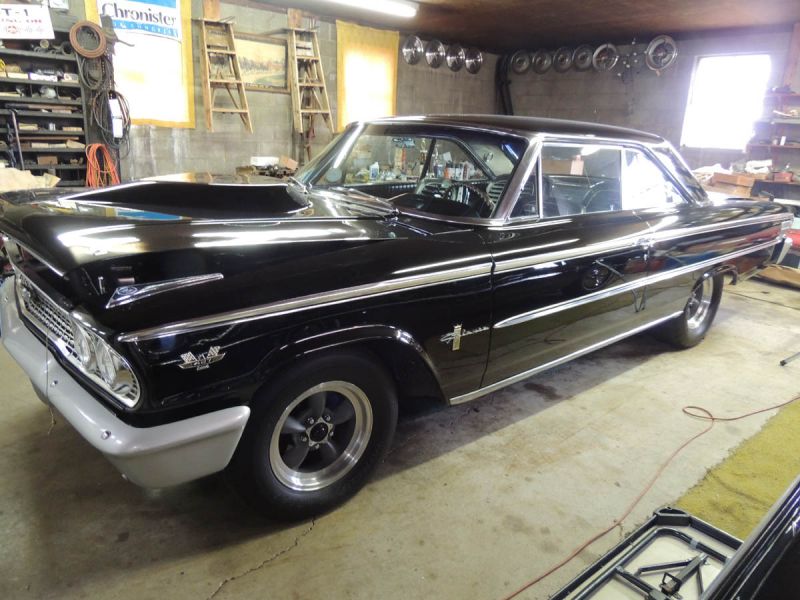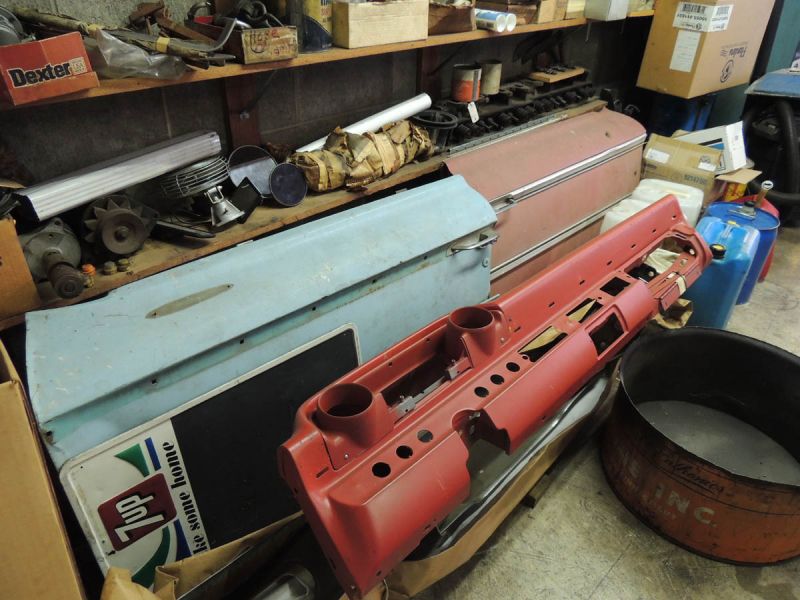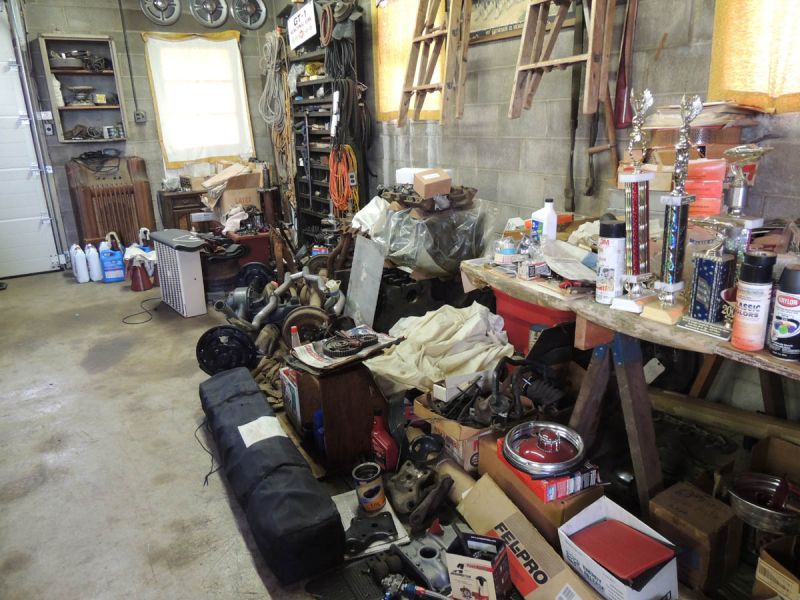 ---
FE Ford cars and parts collection. Selling as a complete package $150,000.00. Private owner. Please only truly interested inquiries. Three 1963 Galaxies. Very good condition, PA inspected all road ready. Full list of parts and car description will be reviewed with interested buyers. Purchaser must arrange for pickup and or shipping of vehicles and parts at purchaser expense. Collection located in Pennsylvania near Carlisle. Car #1 : 1963 Galaxie X car (originally a 352), 2 door / 427 clone VIN#3E51X166250, Mileage 23,683. Exterior black, Interior red, Engine 1965 427 with 8 qt. pan. Car #2: 1963 Galaxie 500 G code, 2 door post, VIN#3P61G108973, mileage 80,866. ​Exterior black, Interior blue, Engine 406 with 3/2s carbs., rebuilt bored 30 over (all receipts). Car #3: 1963 1/2 Galaxie 500 W car, VIN#3N66Q155590, mileage 45,021. ​Exterior black, interior 1964 XL black (original interior was red with front bench NOT included), engine 1967 427 block with 8 qt. pan. Features real 427 flags (not repops) rear Ford black front and rear rubber mats Parts include: ​'61 3-speed from '61/390 HP, '62 4-speed fine input, early '62 T-10, small input toploader with long tail shaft and hurst shifter, big input toploader with long tail shaft, big input toploader with short tail shaft. 406 piston & rods, 406 pistons, '62 406 heads, '60 aluminum intake HP, '61 aluminum intake HP, NOS '64 high riser intake 2-4 barrel, '63 carb 4 barrel from 427 G code, '62 dress up kit includes valve covers, oil cap, fan shield, dipstick, fuel filter, break resv., 390/406 balancer, flywheels 11-11.5", clutch & pressure plate 11.5 inch factory rebuilt, starters old and new style, ​NOS 427 chrome valve covers, chrome air cleaner single 4 (top & bottom), adjustable rocker arms, NOS 428 factory replacement block, 390 & 353 blocks, used valve covers, cranks (some "grooved mains"), 390 regrined with bearings, 406 regrined with bearings, 427 regrined with bearings, dual point distributors, NOS 1963 misc. pieces, '61 to '64 rear end housing (big bearing), housing center section, '61 adjustable dash window frames, '63 AM/FM radio, two '63 AM radios, '61 front bumper, '61 Starliner rear shelf, '61 Starliner Promo car (model) in box, '63/'64 doors left and right, '63 dash steel made for padded. brake drums 3" front, brake drums rear, '61 heater box, '63 heater box, push rods, oil pans 4-5 qt., set of 4 '63 hub caps XL 15", set of four '62 hub caps Galaxie 14", NOS '63 bumper jack, NOS '63 rear bumper guards, multi Ford drive shafts, '61 to '63 fan guards, '61 390 HP rods & pistons, original '63 valve covers. Contact Lisa at: 717-818-4934 or E-mail at Lisa(at)eventsandproductions.com (PA)
Go Back to where you were!
---
This site built by Mark Reynolds using FlexED. Let's build YOU a homepage.