Paul Furlinger's
1963 Galaxie 500/XL Convertible
FOR SALE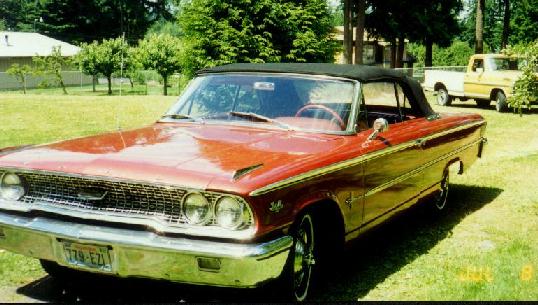 My 63 Galaxie 500/XL is a 390 (300 HP) CID 4 speed. All stock with an AM/FM. It came from Montana and was a special order. Has NO power except the top! I collect soft drink ACL bottles, bottle toppers & caps, signs & thermometers, light up clocks and also gas & oil collectables. I can be reached at P.O. Box 12971, Mill Creek, WA 98082 or call 206-486-8724 Thanks!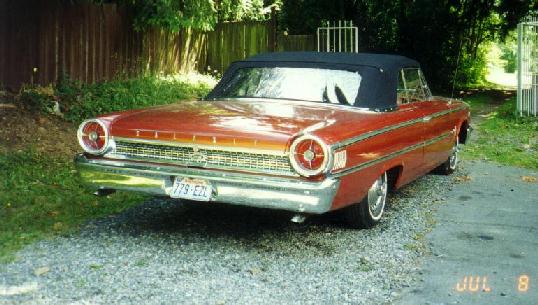 Go Back to where you were!
---
This site built by Mark Reynolds using FlexED. Let's build YOU a homepage.