Chip & Jolene Main's
1964 Galaxie 500 Fastback "Q&quot Code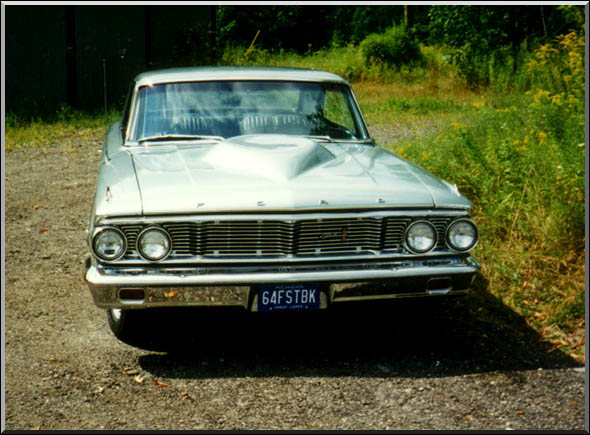 Mark, I have finally finished my project 1964 Galaxie 500 Q-Code. It was a frame off restoration, put back to about 95% original...I've had my car in four shows so far this summer and have won 2 trophies, one was a best of show, 4 foot tall, it sure makes all the work worth while!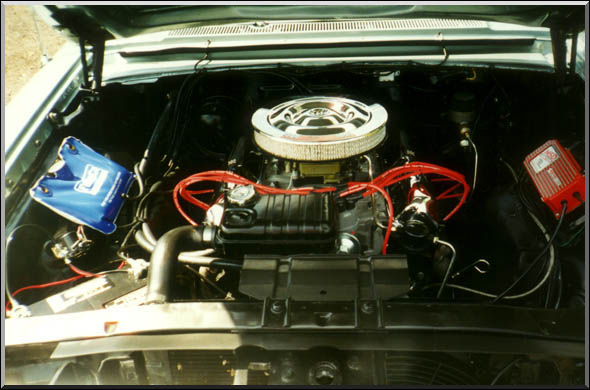 1964
Ford Galaxie 500
VIN# 4P66Q137146
Model Year 4 -1964
Production Plant P - Twin Cities
Engine Code Q - 8 Cyl. 427 C.I. 410 HP
Consecutive Unit # 137146
DATA 63B-K-76-13M-5-5
Vehicle Data 63B - 2 Door Fastback
Color Code K - Silver Mink Metalic
Trim Code 76 - Black Crush Vinyl
Date/District 13M - Dec. 1964/New York
Transmission Code 5 - 4 speed manual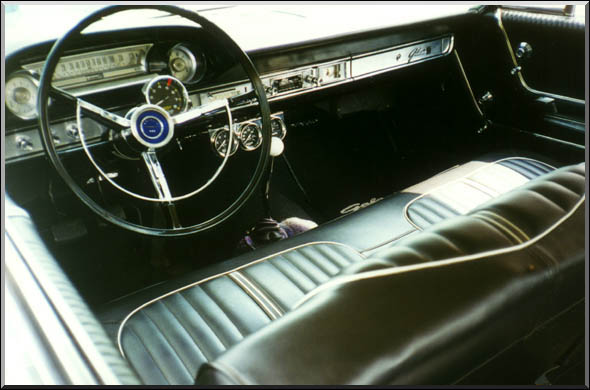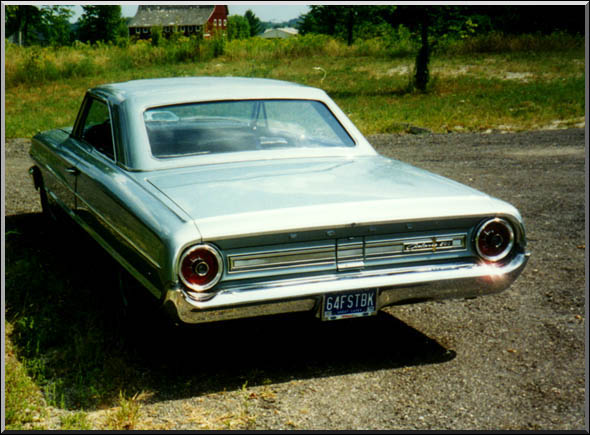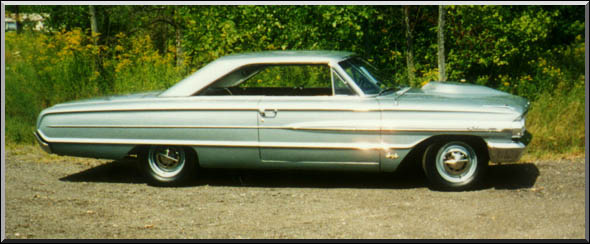 Go Back to where you were!
---
This site built by Mark Reynolds using FlexED. Let's build YOU a homepage.