Bob Brejack's
1966 Galaxie 500 Fastback
---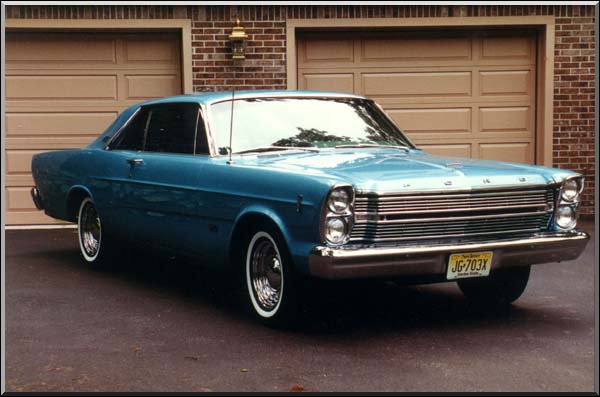 My Galaxie got started in Dallas, Texas as a 289, 3 speed stick, plain Jane with no power steering, air conditioning or power windows. How it found its's way to North Jersy, I don't know. However, when I found it in the local want ads, I had to have it!
I purchased it in February of 1991 with no engine, mild road rash and no cancer. After reviewing my options for a power plant, I decided to go hi-tech by installing a 1990 5-litre H.O. (High Output) Mustang Engine with a 5 speed transmission. The engine conversion was fairly straight forward. With the exception of the factory engine wiring harness which was the most challenging part of the conversion. Other updates include: power steering, Adco heavy duty sway bars in the front and rear with polyurethane bushings. Monroe gas-a-matic shocks, aftermarket air conditioning, and XL interior. The Galaxie performs like silk- truly late model technology with classic car styling.
I hope you've enjoyed reading about this car as much as I enjoyed building it!
Here is a link to a page that my daughter made up for my car. Go HERE to see it!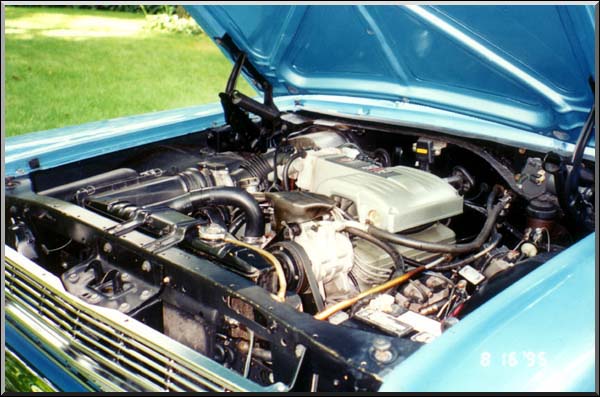 Go Back to where you were!
---
This site built by Mark Reynolds using FlexED. Let's build YOU a homepage.