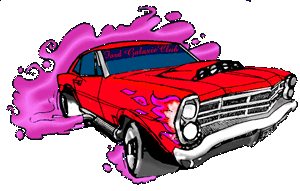 ---
Click Here for A Note to On-line
Ford Galaxie Club Members About Picture Submissions...
---

View These Photos:

---
Member's Cars:
---

















| | |
| --- | --- |
| The blue ribbon has been awarded to the cars picked for the Ford Galaxie Club 1999 Calendar. Congratulations if your car was picked. The competition was very tough for some models! What was looked for was picture composition, including vehicle angles, background, originality and over all eye appeal. Use these pictures as examples of the ones you send in of your cars. | |
---
This is my favorite page of the Galaxie Club website! As a Los Angeles DUI attorney, I never escape the office and my beloved 1965 Galaxie 500 spends more time in the garage than on the road or at car shows. Whenever my work becomes too much and I consider selling off the car and regaining my garage space, I take a look at all the member's cars and it restores my love of my Galaxie. Sometimes I even tell myself how this year is the year I'm going to take some time away from the law office and start the restoration process! But, then it's on to another case. Speaking of cases, should any Galaxie Club member have a need for a Los Angeles DUI attorney, let me know and I would be happy to assist.
~ Bill Stevens, Los Angeles, California -area attorney

Please fill out our questionnaire
AND BE SURE TO JOIN OUR CLUB!
---

Click here for CONTACT INFORMATION
Send E-Mail

Brief Disclaimer

Drive back to where you were!
Continually being

by Mark Reynolds-Webmaster
---
This site was built byFlexED. Let me build YOU a homepage.